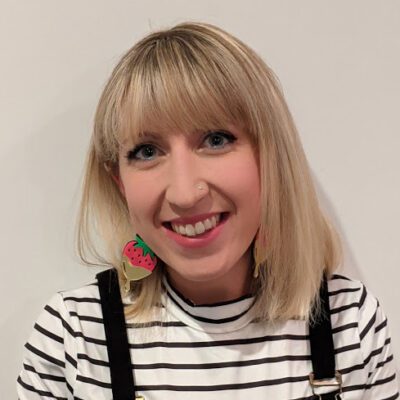 There was a sharp rise in the number of unaccompanied asylum-seeking children arriving in the UK last year, and children's services are increasingly having to gear up to support them. It's not easy – but the new Planning Star for young asylum seekers is ideally suited to the task, explains Triangle implementation manager Marie Buss
In August last year Kent County Council announced that it was no longer able to accept unaccompanied asylum-seeking children into its care – it had simply run out of capacity. The numbers of children, mainly teenagers, arriving on our shores without the care or protection of parents, had escalated, and local authorities in the South East were finding it hard to cope.
"Staff who aren't used to supporting young asylum seekers need to be ready to meet their complex needs"
The Government's National Transfer Scheme for unaccompanied asylum-seeking children is now under review to prevent the same thing happening again, and responsibility for these children is likely to be shared more equally around the UK. If that happens, staff who aren't used to supporting vulnerable young asylum seekers need to be ready to meet their complex needs.
That's where the Planning Star will really help. Designed in collaboration with the South East Strategic Partnership for Migration and the specialist charity Pathways to Independence, the Planning Star is specifically designed to support these young asylum seekers. It recognises that they arrive in this country without their parents, having undergone terrible experiences, and they can't be expected to trust people, settle or integrate when they don't even have a decision that they're allowed to stay here.
Importantly, it takes into account that these children are traumatised, and it doesn't push staff into trying to do support plans that may prove unrealistic. It shapes a conversation that covers the right areas and is sensitive to that child's experience. And it's very visual, which is crucial for children struggling with learning a new language on top of everything else.
"The Star is very forgiving and it's very trauma-informed."
So I think it will be incredibly useful for local authorities, children's charities and residential services to have the Planning Star in their back pocket. As an implementation manager for Triangle, I've done some training with services where they were using the Young Person's Star (for looked-after children) with everyone, including unaccompanied young asylum-seekers. I've shown them the Planning Star and trained them in the difference. And the response has been "thank goodness!", because the Planning Star recognises that asylum-seeking children are on a totally different journey, and have very little control over their lives.
The Star is very forgiving and it's very trauma-informed. It accepts that children and young people may be starting with a feeling of "I don't know anyone, I can't speak the language, I don't know anything, I don't trust any of those adults" – and that's perfectly normal. Young asylum seekers need time and a lot of help to get to the point where they feel ready to talk and then give things a go themselves. Just getting to "stable" – the third stage of the Journey of Change that underlies the Star – is a huge accomplishment for these children.
"Just getting to "stable" – the third stage of the Journey of Change that underlies the Star – is a huge accomplishment for these children."
I love the fact that the Star has one area specifically about immigration with a different Journey of Change that is all about coping with uncertainty and making different plans for different contingencies (known as triple-track planning). And I appreciate how Triangle and its collaborators managed to design it in a way that even if children don't get the permission to stay in the UK, it's all about getting them ready for that decision.
It's about getting children to think, "I need to not get too hung up on the immigration, that's out of my control. I can only show up when they ask me to show up at the Home Office, but I need to get an education, I need to make friends and I need to think about what my options are in this country, but also be prepared that I may have to return. And I need to think about how I can make the most of this situation while I'm here, and trust the workers to look after me."
This is something we're passionate about at Triangle. We've done a lot of Stars for children, but I love the fact that the Planning Star is so specialist. All the Stars we design get under the skin of the client group and are trauma-informed, but this one is super trauma-informed. I think people would have forgiven us for not wanting to go down the route of immigration and unaccompanied asylum seeking children – it's a complex sector, it's quite legal and confusing – but I like the fact that we did it anyway, for children who will really benefit from it.
One other huge plus – the Planning Star allows people to collate data on asylum-seeking children that captures how they feel when they arrive, what support they accept, what their priorities are, where they're able to progress, and what areas need more funding. For campaigners and policy-makers that is like gold dust. And if it leads to even better support for unaccompanied asylum-seeking children, that would be truly great.
*****
The Planning Star was published in July 2020. A separate version, for adult refugees, was published at the end of 2020. Both Stars are available to all organisations with a Star licence and training is available for workers and managers. Contact us for more information on info@triangleconsulting.co.uk or +44 (0) 207 272 8765.