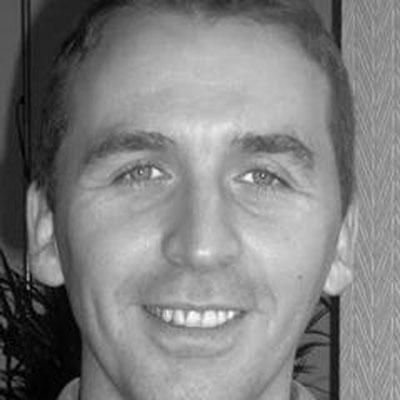 Our newest staff member Patrick Toland gives us some thoughts on...
"May you live in interesting times" is an expression that can be taken, or given, as a blessing or a curse.
The blessing being – may you live in a time that is full of new experiences, innovation or the movement between epochs.
The curse being – may you live in a time that is filled with drama, turbulence and the kind of professional and personal upheaval that plays out within and beyond your own front door.
Of course, the blessed side of life for me, now, is bountiful.
As someone who has a background in education and training, social enterprise, homelessness provision, support for care experienced young people, lived experience development, patient voice and mental health advocacy in Ireland – the chance and opportunity to work and learn within the leading provider of Outcomes tools and approaches has been a gift of good fortune – especially at a time when many capable and talented people are finding their career prospects profoundly contracted, through no fault of their own.
Even in such a short time of employ, I also consider myself lucky to be working with colleagues and clients who truly do 'walk the talk' when it comes to striving to make a difference in the lives of those who have the most challenged, troubled or marginalised lives themselves.
The blighted side of life (which is the slim, minority of things against what has been said above) is the paw thorn of not being out and about meeting new clients and getting the chance to drop in with other clients on the way home just so you can start to build those all-important relationships of trust and mutual comprehension.
It's the challenge of starting the day with work to do but knowing that your own partner is downstairs straining the Wi-Fi signal with her own crucial meetings as a manager in the NHS. That there are the new cats to feed who really haven't grasped the manners required to not walk across your keyboard when you are trying to make a good impression with a new client or colleague. Oh, and there is one son's project on the French revolution to help do and the other son's Zoom call with Mrs Ryan further to him building a working model of the arm with balloons and cardboard by tomorrow and he needs brass paper fasteners for the elbow joint mechanism…
…I mean, come on Mrs Ryan, we're good but we're not that good…who has brass paper fasteners at home during a time of non-essential shopping and travel – I mean we already did a model of the lung last week! And we ran out of rubber bands and double-sided sticky tape during last lockdown!…
Just because I have worked in mental health doesn't mean I automatically garnered the wisdom of this sector for myself when it comes to mental bandwidth, balance of mood or the ability to remain resilient and zen or resist a self-centred whine!
Yet, the counterbalance to this has been how paramount all Triangle staff place well-being, good induction and on-going learning at the centre of their approach. From chances to chat with the Founders about the Triangle vision, regular team meet-ups, cool down sessions, drop-in sessions, messages of regard and support, opportunities to shadow, one to ones with team members to introduce yourself and learn more about their roles, flexible working arrangements, as well as the opportunity to blog about such – all these designed activities have made living and working in such interesting times much smoother, humane and uncomplicated.
Further to this, the professionalism, passion and ethos of mutual care that also exists between the Triangle team has certainly been the fuel I have drawn on for my own energy and drive in these interesting times – as well as the conviction and admirable tenacity of our partner clients as they push through their own pressures to remain committed to helping those they support to reach for impetus, change, progress and self-reliance in their own lives.
So, if my brilliant new colleagues can do what they do and our clients in Ireland can do what they do – well, I can find brass paper fasteners at 11pm at night, Mrs Ryan! 
*****
Sign up to our newsletter to get updates on Triangle, news on Outcomes Stars and new resources and more. Contact us to speak to Patrick or if you would like any more information.