The Outcomes Star in Spain
If you are an organisation based in Spain and you are interested in using the Outcomes Star, please contact Triangle directly.  With Spanish speakers in our organisation, we can respond to questions and run training in Spanish. 
Our work with organisations in Spain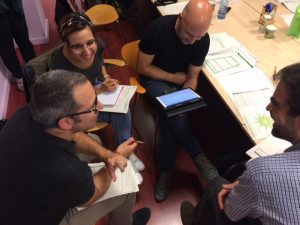 In October 2017, we trained a team from the local authority in Barcelona to use the Outcomes Star for Homelessness.
The training was organised and delivered in Spanish by Sara Burns, Director, and Angela Kallabis, Business Manager.
The Star will support keywork and provide outcomes data for "Primer La Llar", their Housing First pilot project providing 50 places across two shelters.  The project aims to house homeless people and address the growing homelessness problem in the Catalan capital.  Triangle will support the team to implement the Star and to embed the tool in their work.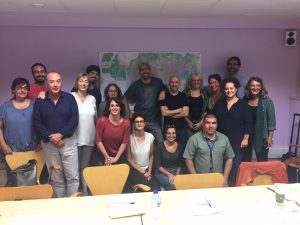 As part of the project, the Outcomes Star for Homelessness was translated into both Spanish and Catalan.  The translated versions are available under licence for any interested organisations.
Spanish and Catalan translation of this page coming soon…