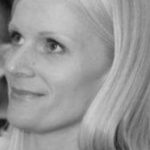 The genesis of the Integration Star
In a follow-up to our webinar introducing the Integration Star, research analyst Dr Anna Good tells the story of how the new Star for refugees came into being.
Help for refugees to integrate into this country has long been under-resourced and patchy. Specialist refugee organisations are doing brilliant work, but many other services struggle to work out how best to support refugees. And until recently, there's been little in the way of solid outcomes data that can help shape service delivery.
It's this context that spurred the creation of the Integration Star – a tool for services working with refugees that enables both better conversations and better outcomes.
"We had often felt that there was more we as an organisation could do to demonstrate a consistent way of measuring an individual's progression as a result of our support"
The new Star has come out of an exciting and timely meeting of minds. For some years, Triangle had been interested in developing a Star for refugees. "It was on our radar, and several refugee organisations had said it would be great to have an Outcomes Star," says Triangle director Sara Burns. "I could see it could really work. But because refugee support services tend to be small organisations and quite poorly funded, there was never the support necessary for the collaboration."
"So I was delighted when in 2018 the Refugee Council approached us and said they wanted to collaborate on a Star. They'd just received a tranche of European funding for a refugee integration programme, and as part of that they had undertaken a commitment to collaboratively create a tool for refugee integration."
The wider integration and employment programme, New Roots, was led by the Refugee Council in partnership with organisations in Yorkshire and Humberside, and has supported some 2700 refugees, often with complex and multiple needs. In our recent webinar, Better Conversations, Better Outcomes, Refugee Council head of integration Andrew Lawton explains that this programme gave the organisation an excellent opportunity "to consider how we assessed the impact of our services, not just for the Refugee Council but also for its clients and for others working in the same space".
"We had often felt that there was more we as an organisation could do to demonstrate a consistent way of measuring an individual's progression as a result of our support," he says.
At the time, the Home Office was working on a new framework to support its integration strategy, Indicators of Integration. However, that didn't include a practical tool for service delivery organisations to measure outcomes. So the participants in the New Roots programme decided to collaborate on a tool that could work for people providing help on the ground, aligned with the Home Office Indicators of Integration.
"We wanted to work towards a set of outcomes that could be used across a range of front line services and that could be shared with other services doing similar work," says Andrew Lawton.
The Refugee Council was already aware of the Outcomes Stars and approached Triangle about a new Star for refugees. And so the collaboration – between Triangle, the Refugee Council, four New Roots partners and ten refugee community organisations – was born.
These organisations formed the expert committee that helped develop the outcome areas and Journey of Change for the Integration Star. As research analyst at Triangle, I carried out an initial literature review around important outcome areas for working with refugees and mapped these onto the domains in the Home Office's framework. This research was used to inform Triangle's tried and tested iterative process of working closely with managers, practitioners and service users to draft and refine the new version of the Star.
Throughout the process we were careful to make sure that new Star could work both for refugees arriving through a government resettlement programme and for those who enter the asylum process after arrival. While resettlement refugees receive a package of support that starts with meeting them at the airports and encompasses finding accommodation and providing day-to-day integration casework, the same specialist support doesn't exist for other refugees. "It's left to refugee support organisations and the wider voluntary sector to intervene depending on capacity, funding and services they have available," says Andrew Lawton.
The result of the collaboration? In Andrew Lawton's words, "an evaluation tool that places the beneficiary at the centre of their own journey, providing them with a tool that is visual, that helps them recognise their own achievements, and really track their own progress with the support of an adviser".
Following extensive testing and revision, the final version of the Integration Star was published in autumn last year.
"It was a long time coming," says Sara Burns. "But we're delighted it happened – it's a really important tool for the refugee sector."
Collaborators in developing the Integration Star 
The Refugee Council
RETAS (Refugee Education Training Advice Service), Leeds
PATH Yorkshire
Humber Community Advice Services (H-CAS)
Goodwin Development Trust.
10 community refugee organisations
Leeds Refugee Forum, Refugee Action Kingston, Iranian Association, Diversity Living Services, Bahar Women's Association, Action for Community Development, West Yorkshire Somali Association, DAMASQ, Stepping Stone 4 and Leeds Swahili Community.