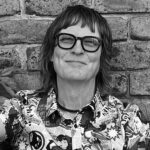 In April, the Co-Director of Unique Outcomes, the Outcomes Star™ in Australia, pAul Montgomery was invited to participate in the official launch of the Gambling Recovery Star. The Gambling Recovery Star was officially launched in Australia in an event hosted by Relationship Australia (RAQ) in Queensland on the 28th April 2021.
The event included brief addresses by Relationships Australia Queensland, CEO Ian Law and the Hon. Shannon Fentiman (Attorney-General) and an informal morning tea where the Gambling Recovery Star resources (printed and laminated) were showcased and discussed in small groups. The launch included a small number of participants invited to the gather, due to COVID19 restrictions and other colleagues from UCC and Centacare accessed the opening addresses via videoconference.
At the launch, Dr Ian Law emphasised the "spirit of collaboration at the heart of the project" with involvement from the Queensland Government Department of Justice and Attorney General, the Outcomes Star in the UK, Unique Outcomes in Australia, Lifeline Darling Downs and South East Queensland, UnitingCare, Centacare and RAQ.
Dr Law further explained that, with 5 million Australians effected by problem gambling each year, there is a keen interest in improving clinical practice and collecting data about what works. He also acknowledged the importance of the Outcomes Star in fostering a dynamic approach to assessment and planning, centred on client's voices and priorities. He said the Gambling Recovery Star is now routinely used with almost all clients in Queensland's Gambling Help Services, "Empowering clients to be agents of change".
The Executive Director of the Office of Regulatory Policy, David McKarzel, shared that contributing to the development of the Gambling Recovery Star had been a welcome opportunity for policy staff to work with these services in a different way- toward the creation of a clear and consistent methodology for service provision.
Marty O'Hare, Counsellor/Community Educator for RAQ said the real advantage of using the Gambling Recovery Star is that "you're able to dial into conversation with clients about various aspects of their lives… and the Gambling Recovery Star helps us broaden the conversation, so they see gambling in context, see connections to issues relating to their emotional wellbeing… Many people have compartmentalised gambling and not realised it's effects in other areas of their life and relationships."
Although several Australian organisations have been involved and collaborated with new Star development over the years, this was pAul's first experience of being involved from the start. pAul recently shared his thoughts and experiences on the Star in a blogpost. To find out more and read his full blogpost please visit Unique Outcomes website.
*****
The Gambling Recovery Star is an Outcomes Star that has been devised purposely for organisations that work with individuals to help them recover from harmful gambling and its effects. For more information on the Gambling Recovery Star or any of the other Stars for use in similar sectors (including addiction or substance misuse) please contact Triangle, or if you are based in Australia or New Zealand you can reach out to Unique Outcomes.