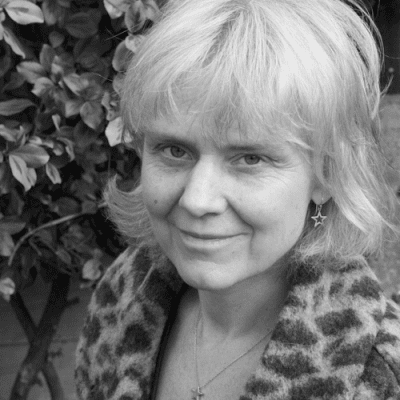 Sara Burns reflects on the 2021 International Women's Day theme "choose to challenge" in relation to founding a women-led organisation and creating the Outcomes Stars.
She highlights the recently published Change Star, which is designed to help reduce violence against women and being presented this week at the ANROWS conference in Australia.
I haven't chosen to challenge. That's not how it feels. Challenge was not what motivated us, as three women creating the effective and widely used Outcomes Star tools, and Triangle, our successful social enterprise. Rather, my response – our response – was always to recognise when something wasn't working and get on with finding a better way. We never overtly challenged, confronted criticism or found out what the competition might be, we just didn't accept the status quo and did something different. We didn't have the time or energy to directly challenge because there was so much call for what we were doing, because it worked for people in a huge range of services. We invested our energy in creating tools that were helpful, engaging, demystifying and accessible. It felt pragmatic and positive and it did challenge. It still does.
Doing things differently does challenge
I was working in monitoring and evaluation of health and social care, particularly addiction services, in the late 1990s when the concept of outcomes measurement first crossed from the States to the UK. I was commissioned to look at what that would mean, on the assumption that it was wholly inappropriate. I concluded that while funding on the basis of blunt, end outcomes was unhelpful, focusing monitoring more fully on the people you support and understanding how change happens for them, could be transformative. Rather than focus on 'bums on seats', this opened the potential to listen to people and witness their progress directly and holistically. Further, I could find practical ways to identify and measure even amorphous, internal changes so they could be part of the conversation. That was 20 years ago, and my work won a charity award. I was invited to speak at conferences and widely challenged. I hadn't chosen to challenge, but I had found a different approach.
Creating the Star and Triangle as a women-led social enterprise
A couple of years later, around my kitchen table, the 'triangle' of Joy MacKeith, Kate Graham and I were grappling with the considerable challenge of measuring how people change across the wide range of St Mungo's services. We were faced with far more variables and questions than anyone could possibly be asked in a questionnaire. Out of our grappling arose the prototype for the Outcomes Star, a genuine collaboration and co-creation. Working together was so effective, the three of us formed Triangle. That was nearly 20 years and 40 Outcomes Stars ago. Kate moved on after a few years, choosing new challenges, and recently, we recruited a managing director, a man, but Triangle is still mostly women-led, with a workforce of mainly women. We are passionate about work life balance, having created the enterprise while raising children; we believe people, and especially women, can have meaningful and responsible roles, part time and without working silly hours.
The Star supports gentle, considered and appropriate challenge
Choosing to challenge is relevant when it comes to using the Outcomes Star and challenge is a word often used in Star training for workers. It is a gentle, considered and appropriate challenge. When a worker sits down with someone they support, the Star can help guide a conversation about the different aspects of their life, and the completed Star reflects information back to both of them in an accessible, visual way. Workers need all their keyworking skills to choose when to focus on building trusting relationships, reassurance and confidence and when to challenge someone's perspective or point out dissonance. The aim is to arrive at a realistic, shared understanding of where somebody is in their journey of recovery or change, so that support can be tailored to what they need and can engage with.
Further, the Star can be used not only for workers to challenge, but to be challenged by those they support, who can use the Star to collect evidence of the difficulties they face and the achievements they make. That can demonstrate powerfully how the service user can take responsibility for and drive the change processes they are involved in. There aren't many tools out there that provide this opportunity, but by being collaborative, accessible, visual and shared, the Star does.
Creating the Change Star for men – to challenge violence against women
Using the Star to help workers challenge is perhaps particularly pertinent to the new Change Star, being presented as a poster last week at the ANROWS conference in Australia. Developed in collaboration with UnitingCare Queensland, it is for use with men who have been violent or abusive in other ways towards women partners or ex-partners and are in support programmes to change. I lead on and am integral to the development of new versions of the Star, now supported by a small team. I find it completely fascinating to engage at that level in a new sector, listening to people and understanding how things change for those they support. Often, I get to hear from clients directly, and they are always part of the co-creation process. It is rare that I am not excited when we start a new Star. But the Change Star was one of those – our exploratory literature review was not optimistic about the outcomes of these support programmes and it was not a client group I was interested to get to know.
From the first workshop, my views were challenged, through listening to workers who run groups in the change programmes, who are themselves fascinated by what motivates the men and how to enable at least some of them to make real and lasting change. I wasn't confident that the Star was the right tool, because most versions for adults rely on the potential for self-awareness and honesty, at least as people progress. But it does work. The Journey of Change maps progress from men not recognising or denying any wrongdoing or harm, including some men who are experts at image management, through different levels of acknowledgment and taking responsibility. Towards the top of the scales, men are able to put themselves in the shoes of the women they have harmed and get some understanding of the impact from the women's perspective. This is key to enabling them to make lasting changes. Not all get there.
The Change Star also recognises that many men who are abusive have also been abused or traumatised. We needed to write the scales to hit the right tone between not colluding with the men and not shaming them, as shame is so unhelpful for change. I was inspired by the workers because they are expert at that, learning when and how they choose to challenge, without collusion or shaming, enabling the men to recognise and build on the positive strengths and values they do have to confront the harm they have caused and how they need to change to be safe for women and children to be around. The pilot response was extraordinarily positive; the Star helped make the change process more transparent and shared, giving men in the programs clear feedback about where they were and their possible next steps.
The vast majority of the Outcomes Stars are ungendered. The only other exceptions are the Empowerment Star for women who have experienced domestic abuse, and one of the suite of Family Stars – the New Mums Star. Others for parents are largely used with women as they tend to be the ones engaged with services to enable their children to thrive, but those and also the Parent & Baby Star in the field of perinatal health mental health equally work with fathers and those who are gender diverse.
Challenge helps us keep learning and responding to a changing world
The Outcomes Stars being out there so widely, naturally invites challenge. This we welcome. We choose to respond to challenge and engage with it as helpful information. The world has changed a lot in the 15 years that we have been developing versions of the Star, and we have learned a lot in developing successive versions, now spanning conception to grave. The challenge includes in relation to gender. For example, we are currently reviewing the first Star we created, in the homelessness sector; one of the reasons to review now is that women made up a very small proportion of the client group when we first developed it in 2006, but many services now support significant numbers of women who are homeless. We are sometimes challenged about the Stars that are gendered, including the Empowerment Star, which we are also reviewing this year. However, in that case it is clear that the vast majority of domestic violence and abuse is against women, even more so looking at serious abuse and death, so while we are open to collaborating on a variant that could be for men and gender diverse, we will keep the focus on women for that Star.
In conclusion, I have enjoyed reflecting on this year's theme for International Women's Day. Though my starting point is that I haven't consciously chosen to challenge, and I'm grateful to the many people who do overtly confront and challenge injustice, challenge takes many forms and is relevant and integral to many aspects of the Star and Triangle. This includes the skilful challenge of workers helping men acknowledge and take responsibility for harm without falling into colluding or shaming. It includes how we respond to those that challenge us as an invitation to look and learn and change and different aspects of the Outcomes Stars and Triangle.
***
The Change Star was published in 2020 and is designed to support organisations working to empower men in behavioural change. Australia's National Research Organisation for Women's Safety Limited  (ANROWS) is an independent, not-for-profit research organisation established to produce evidence to support the reduction of violence against women and their children. Their 2021 conference was held on 1-5 March 2021 and explored how policymakers, practice designers and practitioners are using evidence to understand, respond to and prevent violence against women and their children.
The Empowerment Star is the Outcomes Star for use with women who have experienced domestic violence. For more information on either Star or to find out more about, and feedback into, the upcoming reviews of the Stars please contact us.