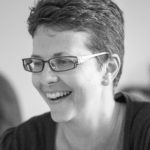 We have a vacancy for another Client Services Advisor. Jane Borer shares some insights on her team and what her best piece of advice to her younger self would be
Firstly, tell us a bit about the Client Services team, and how it works with Triangle…
How has the Triangle and the Client Services team changed over the years? Why is this? 
Triangle has grown so quickly, when I started working with Sara and Joy back in 2010 I was covering maybe one or two calls a day, organizing training courses, sending out packs of Star materials to clients, and preparing invoices and licences. It soon became unsustainable, so more people were recruited, then we started to take on broader tasks and we became involved in many different aspects of client support as the business grew in response to the needs of our clients and demand for the Stars. We have evolved in to a thriving team, with skills that have added immense value to how Triangle has been able to both support existing clients, and attract new ones.
How does Client Services integrate with other teams at Triangle? 
As we are the first point of contact for the majority of interested and existing clients, and we provide planning and co-ordination support to the setting up of new accounts and the ongoing maintenance of existing ones,  we work closely with every other team – we have to liaise closely with the Training team, we are in constant contact with the Implementation team to share knowledge about clients, we work closely with the marketing and comms team to engage with new campaigns and disseminate important information about the Star, and we then respond to the follow up from that. We are also closely linked with our internal systems team as heavy users of the CRM, and of course our finance colleagues to ensure clients are receiving their invoices. Another aspect of our work is to share knowledge across the teams, especially for the Directors, so they can use it for making strategic decisions.
What qualities do you and the team have in abundance? 
We are a diverse team of professionals with varied backgrounds and skills, and we all complement each other – the main common qualities that I feel we all share are warmth, the ability to build relationships, empathy, flexibility, and we all have a VERY good sense of humour!
Where do you see the Outcomes Star and the Client Services team five years from now? 
I see continued increase in demand for the Outcomes Star, across many diverse sectors. In Triangle's mission statement one of the goals is that we are "responding to a changing world" and I see the Client Services team as a key element in achieving this goal – we will listen and learn from our clients, and share this learning across Triangle so that we are continuing to produce tools that can support service providers to help people achieve sustainable change, whatever the future may hold.
And on a lighter note… we'd love to know more about you…
If you could have a superpower, what would it be and why?  
I would want to help people to see the joy and fun in everything, and remember to always be NICE! 
If you could have dinner with three people dead or alive, who would they be and why? 
Oh easy –1) David Bowie – just because 2)  Clint Eastwood – for all the stories of Hollywood – and 3) Yootha Joyce – my favourite British comedy actress and one who is often totally underrated.
What did you want to be/do when you were growing up? 
I swayed between wanting to be a ballerina, an air hostess and a nurse. I didn't do any dance classes as a child so the ballerina was not even a remote possibility! The air hostess and nursing options were probably more to do with the uniforms and the TV shows I watched at the time!
What book are you reading at the moment?
I used to read all the time when I commuted from Brighton to London for work back in the day, then I struggled to find the time when I had my son, but like so many other people lockdown has given me the chance to reignite my enjoyment, and I've read more since March 2020 than I have for the last 18 years! I'm currently reading  two books, "The Last Thing to Burn" by Will Dean which is excellent, and the latest autobiography of Michael J Fox, which is really inspirational, as he describes living with Parkinson's Disease.
What's your favourite film?
I have many – "Some Like it Hot", "The Bridges of Madison County", any of the Peter Sellers Clouseau/Pink Panther films, and Wayne's World – 1 and 2 – a rather strange mix but one that pretty much sums me up!
Best piece of advice you'd give to your younger self? 
Stop caring so much about what other people think about you, and always do your own research and be confident to make up your own mind!