Webinar: an introduction to the Integration StarTM
Better conversations and better outcomes for refugees
The Integration Star was launched by Triangle in October 2020 and developed in collaboration with the Refugee Council and 14 community refugee organisations. The tailored Outcomes Star is designed for refugees needing support after they are granted refugee status.
An interactive and engaging webinar  was held on 9th February 2021 and explored the development of the Integration Star and the co-production involved, including former refugees, and demonstrated how it can be used collaboratively to help refugees integrate into their new country and build a new life there.
Sara Burns, Co-Founder of Triangle and one of the authors of the Integration Star, and Andrew Lawton, Head of Integration at the Refugee Council delved into the eight key areas on which successful integration depends, from employment and housing to education and health.
Amilee Collins, National Projects Worker at the Refugee Council highlighted what practitioners within the Refugee Council have learned so far from using the Integration Star.
The webinar was useful for:
programme managers responsible for refugee services such as employment, integration, and resettlement
service managers with support teams working with refugees
key workers in refugee organisations and support services.
By the end of the webinar you will:
know about the Integration Star's design and development
understand how using the Integration Star with refugees can help identify their strengths and where they need support to integrate into their new country
know if using the Integration Star would be relevant and helpful for your work
understand how to use Integration Star readings to evidence the achievements of your project
I missed it, how can I find out more?
The webinar was held on 9th February 2021. Please contact us if you would like more information on the Star or to access recordings of the webinar.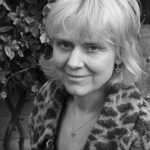 Sara Burns, Director and Co-Founder, Triangle
Sara Burns is a founding director of Triangle and co-creator of the Outcomes Stars. Her main role is developing new versions for new sectors, including the recently published Integration Star for refugees. After leading on around 40 versions of the Star, she is still inspired and fascinated by the process of understanding and modelling what change looks like for people with different needs and services. She also ensures that Triangle keeps the existing suite of Stars under review. With a background in research, evaluation and a period in the Latin America department of Christian Aid, Sara pioneered approaches to outcomes measurement in the 1990s and – as far as we know - has specialised in the measurement of outcomes longer than anyone else, with a particular interest in the amorphous, internal and meaningful measures of change.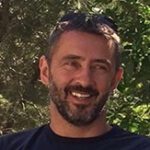 Andrew Lawton, Head of Integration at the Refugee Council
Andrew has many years' experience in the development and operational management of services to newly recognised refugees in the UK. These range from advice and advocacy to those who have become destitute and homeless through to specialist support to those looking to rebuild careers and access employment. He started his early career as a systems analyst working for technology companies but made a career change in 2002 driven by the desire to work with refugees. He has now been at the Refugee Council for over 17 years working in a variety of operational roles.
Amilee Collins, National Projects Worker at The Refugee Council
Amilee is a project worker for the Refugee Council with 14 years' experience of working with refugee families. She has helped shape and deliver a service that gives advice, support and advocacy services to families from their first steps in the UK to independence. Her team offers a client-led holistic support service that is flexible, inclusive and empowering. She has been involved with developing and using the Integration Star and has seen first-hand how useful it can be.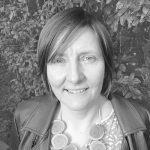 Juliet Kemp, Implementation Lead at Triangle
Juliet joined Triangle in 2017 as Implementation Lead in the North, based in Sheffield. Juliet has worked and volunteered in several voluntary sector organisations in a number of roles, but developed her interest in capturing outcomes whilst managing Sheffield City Council grants to voluntary sector organisations and is keen to support organisations to use their outcome data to have constructive dialogue with funders and commissioners. Juliet has an MSc in Charity Resource Management from Sheffield Hallam University and is a trustee of a Yorkshire based grant-making charity.